GMSA
BECOME CERTIFIED FITNESS TRAINER
Do you want to build unique and user friendly website? Let's discuss !
GMSA 's Features
To improve quality of health and life by proving accurate, updated, fact based & practical study base which is way to understand and adapt in daily life.
To Create skilled employees in fitness industry. Keeping in mind rapid growth of fitness Fitness industry and increasing demand of certified fitness professionals.
Making professional qualification affordable without compromising on quality and knowledge standards, we are clearly targeting to empower fitness professionals.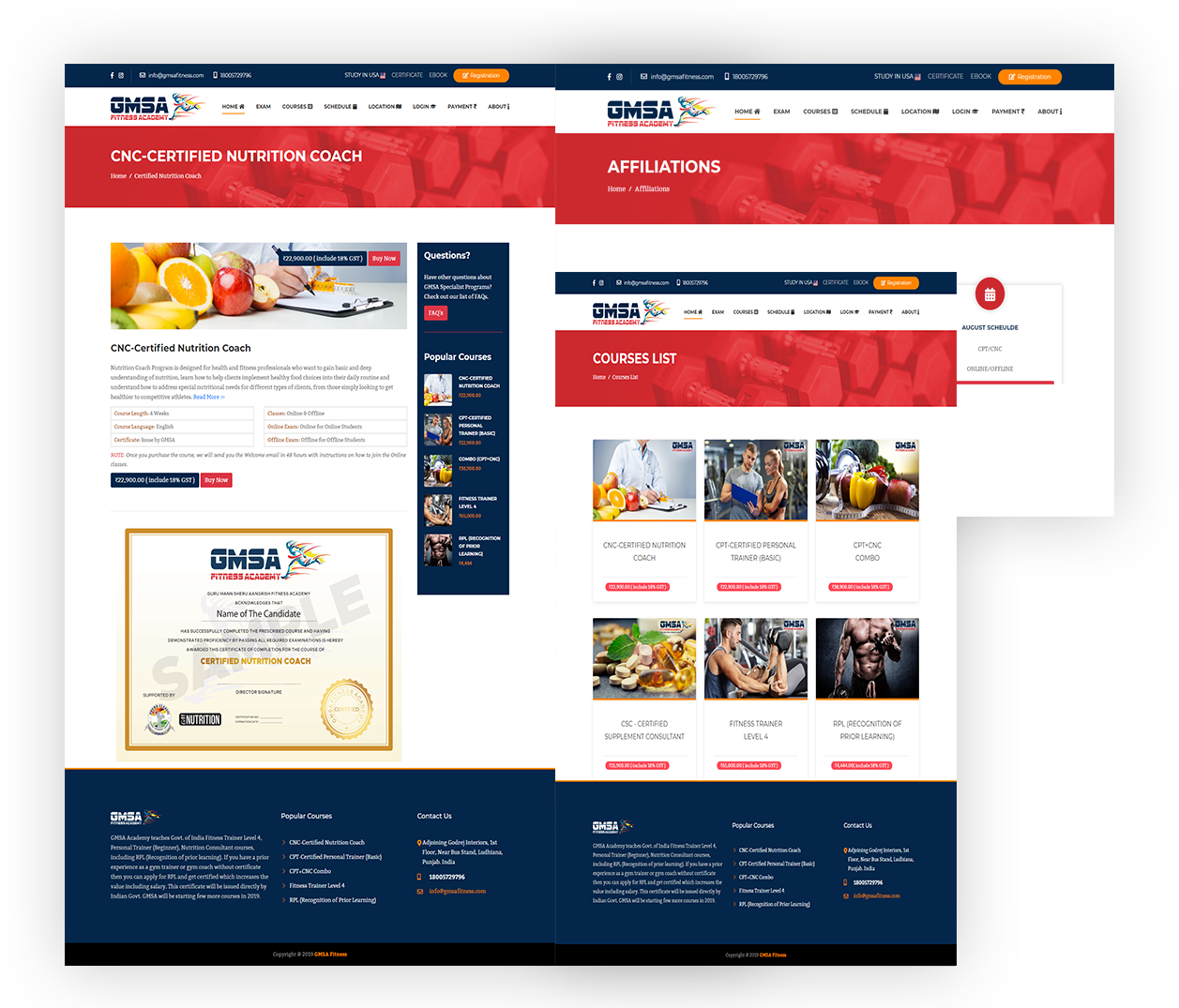 GMSA
Laravel Framework Website – Gym Website Design
GMSA Academy teaches Govt. of India Fitness Trainer Level 4, Personal Trainer (Beginner), Nutrition Consultant courses, including RPL (Recognition of prior learning).
Additional Features
RESPONSIVE & RETINA READY
GMSA has all the pages needed to build a website