AQUAASTON
EXPERIENCE MORE WITH THOSE WHO CALL IT HOME
Do you want to build unique and user friendly website? Let's discuss !
AQUAASTON 's Features
Holiday tour to International vacation, we guarantee you a quality experience.
Aquaaston enables travelers to search, compare and buy holiday packages from various categories.
Get access to our fast, cost-effective and independent complaints resolution service which could save you time, money and hassle.
Privacy of the information is first priority for Aquaaston.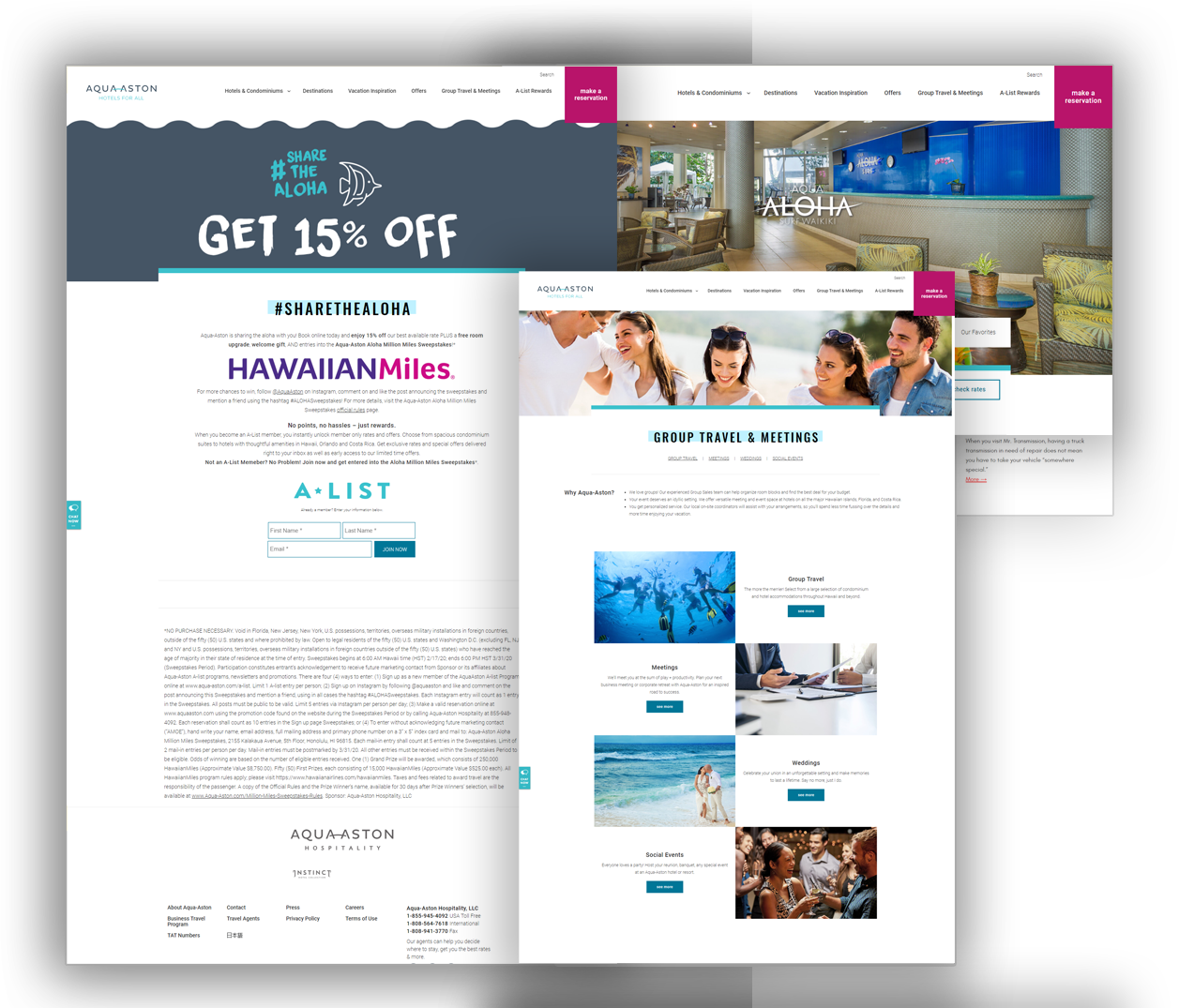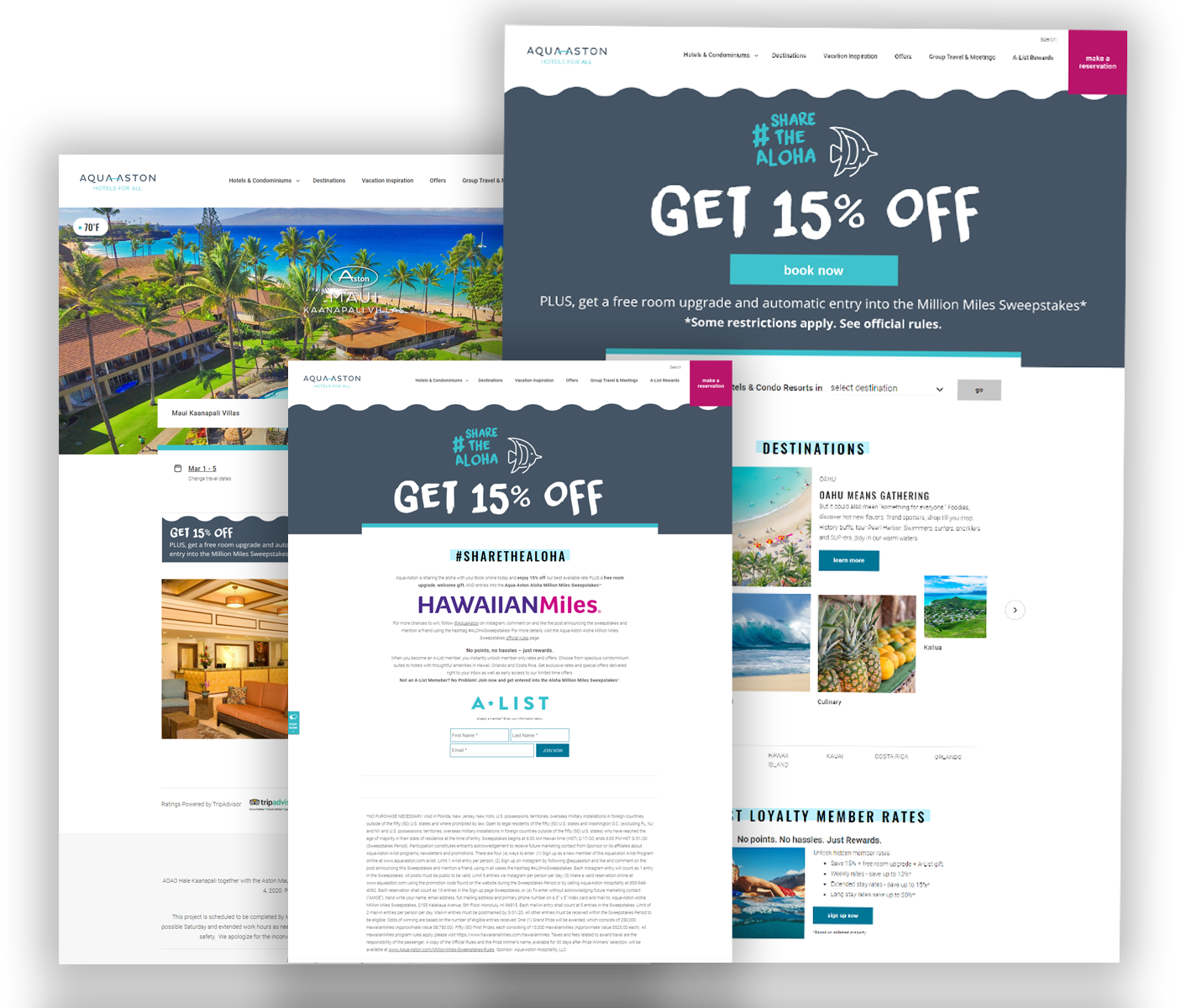 AQUAASTON
PHP Framework Website – Holiday Tour Website Design
From full-service resorts and stylish hotels to condominium resorts and comfortable budget properties in Hawaii and the U.S. mainland, Honolulu-based Aqua-Aston Hospitality manages more than 40 properties across five distinct brands designed to suit any lifestyle, taste or budget.
Additional Features
RESPONSIVE & RETINA READY
AQUAASTON has all the pages needed to build a website