BEHONEYBEE
ONE STOP DESTINATION FOR ALL YOUR NEEDS!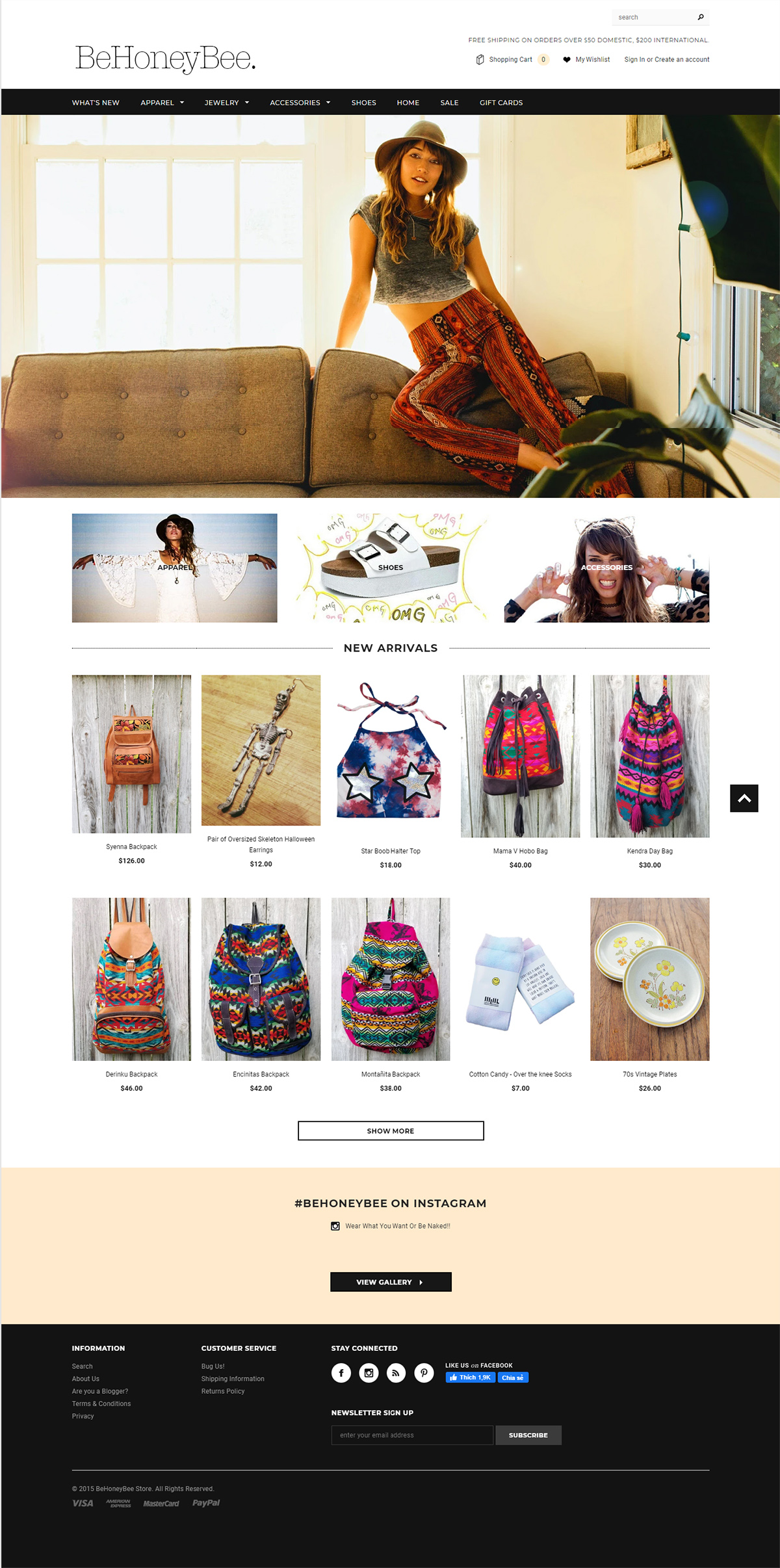 Do you want to build unique and user friendly website? Let's discuss !
BEHONEYBEE 's Features
Discover the finest selection of your favorite brand with 100% authenticity.
Motive to deliver the great variety of the hottest trends at most affordable prices to every personality.
Aiming to improve ourselves and the business for our customers.
We prompt for honest and affordable services.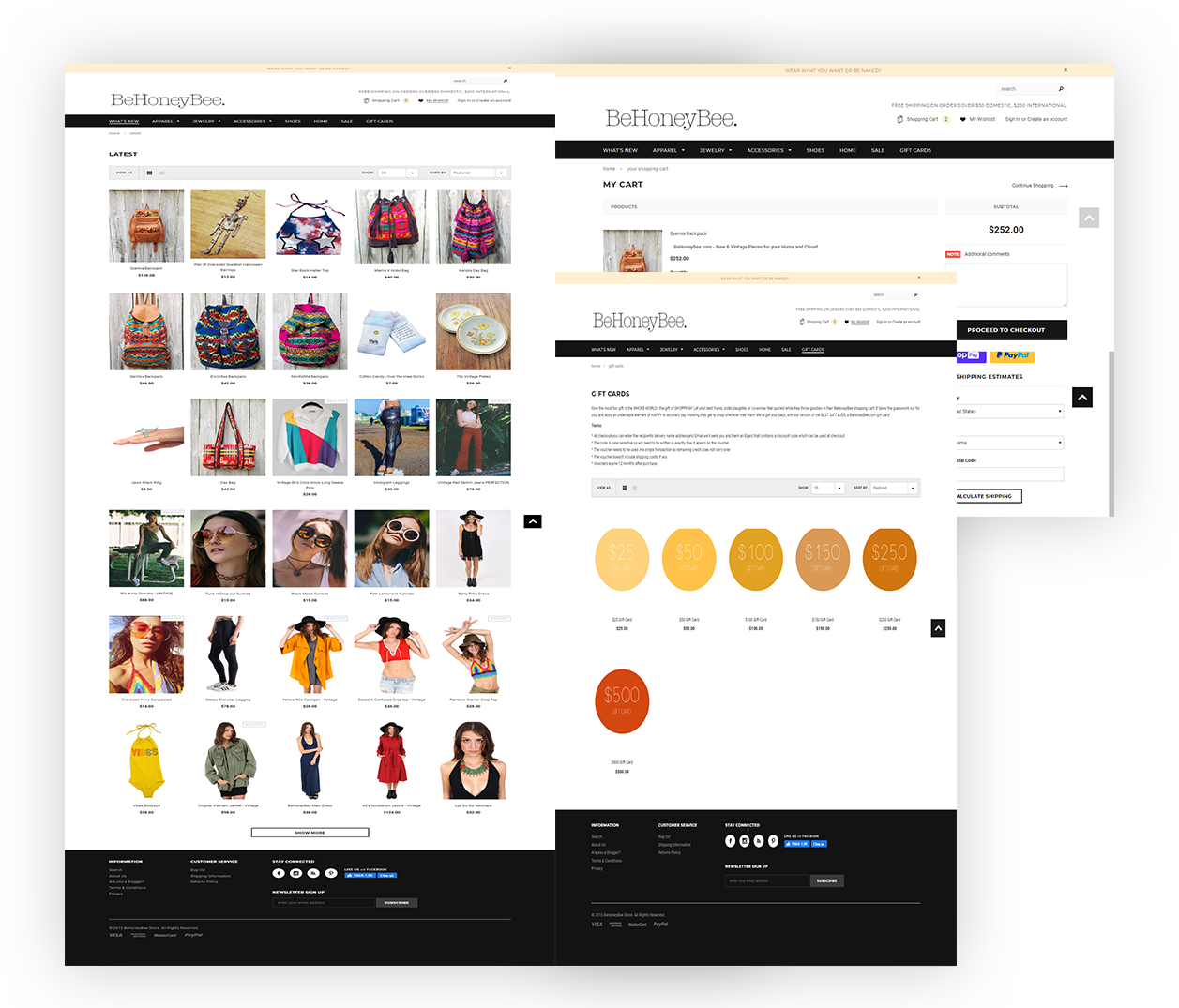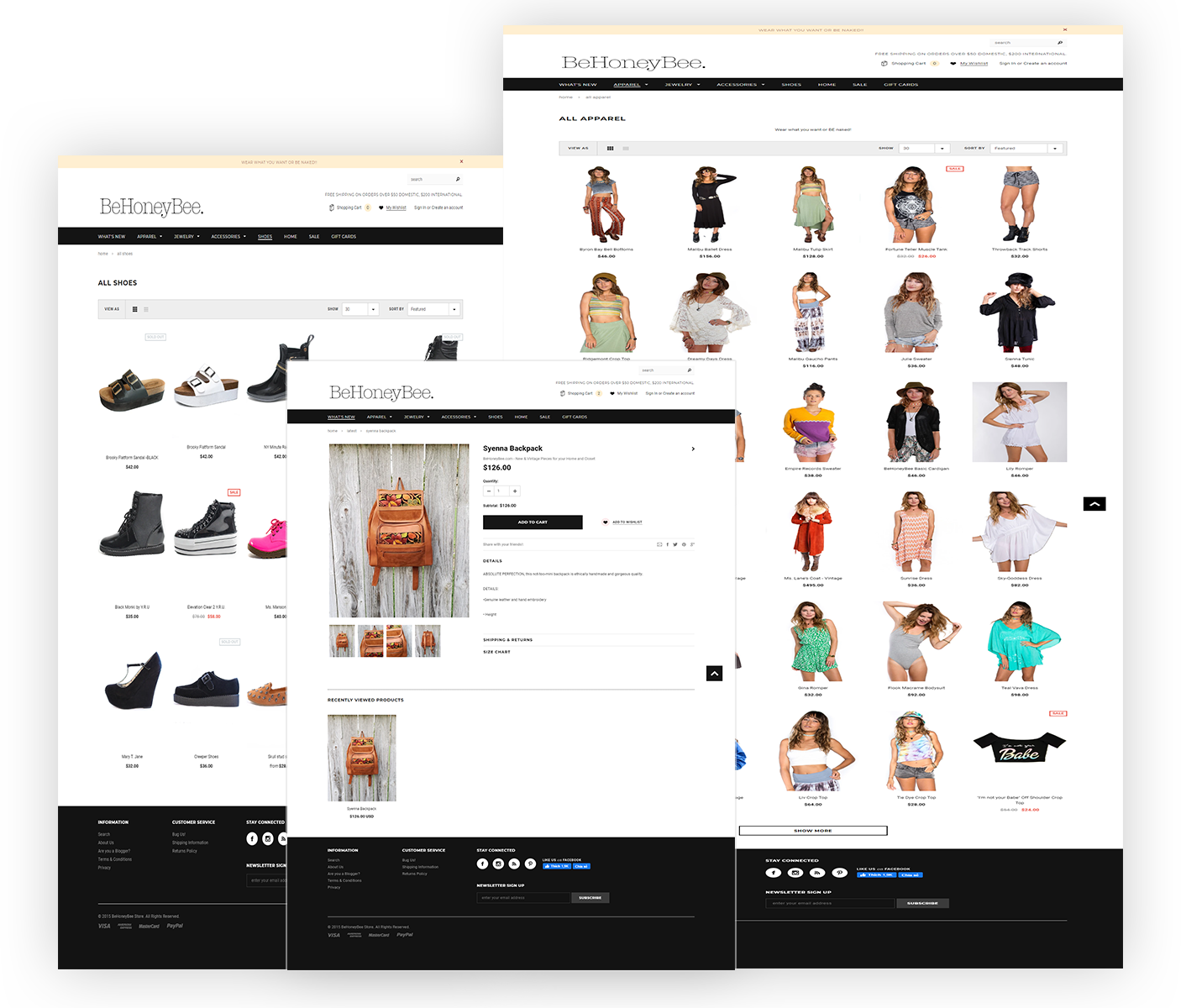 BEHONEYBEE
Shopify Framework Website – Fashion Website Design
BeHoneyBee was started by Alicya Blake, who, after working in NY, LA, and Australia as a Fashion Stylist and Creative Director for close to a decade, decided it was time to showcase all of the beautiful things she found in her travels in one unique marketplace. Here, you'll find colorful and curious goodies for both your home and closet.
Additional Features
RESPONSIVE & RETINA READY
BEHONEYBEE has all the pages needed to build a website