X
Let Us Call You Back
Your phone number is kept confidential
and not shared with others.
BERLIN BRUISERS
ONE STOP DESTINATION FOR ALL YOUR NEEDS!
BERLIN BRUISERS 's Features
During the season we have League Team Training twice a week. We encourage players to join the training as often as possible – rugby is built on teamwork, so if you don't turn up you're letting your teammates down.
The match-day team is picked by our Head Coach and Captain, who will consider ability, commitment and what is needed to complete a full line-up of 15 players.
As you might imagine it's a lot more than just playing rugby! We are committed to promoting equality and fighting injustice from our vantage point of being a sports team. Our loyalty is to our team members and we are there for each other, both on and off the pitch.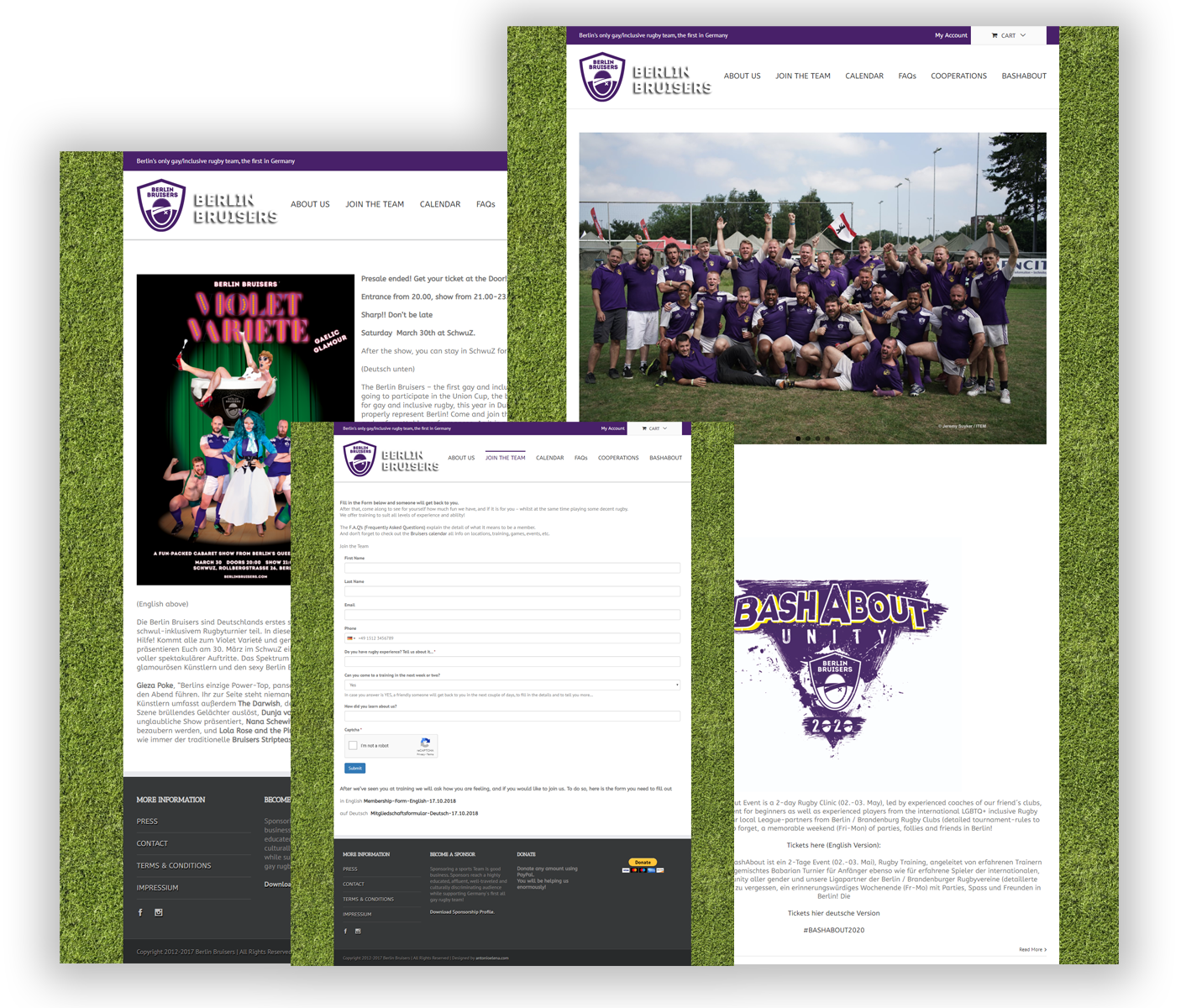 BERLIN BRUISERS
WordPress Website – Sports Website Design
Five years on and we are established in the Regionalliga Nordost and have also spawned a social team – the Gentleman's XV, with nascent plans to have a Bruisers Women team up and running during the 2017/18 season! We have our roots firmly in the LGBT+ community of Berlin but we are open to all who enjoy playing rugby and are looking to develop team spirit with like-minded people.
Additional Features
RESPONSIVE & RETINA READY
BERLIN BRUISERS has all the pages needed to build a website
let's do great things together
4.9 / 5.0
By 2000+ customers for 7000+ Web and Mobile App development projects.