BMR ENERGY
DEVELOPING CLEAN ENERGY INFRASTRUCTURE IN THE CARIBBEAN AND LATIN AMERICA!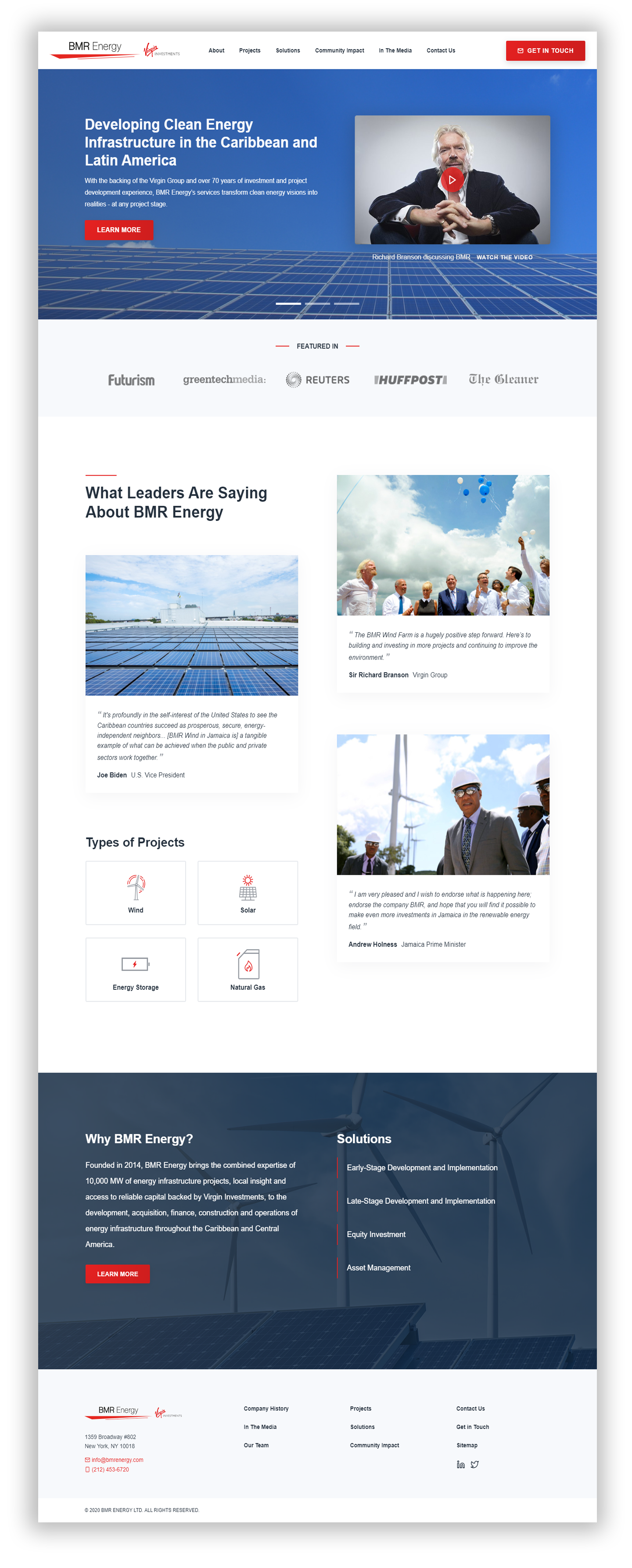 Do you want to build unique and user friendly website? Let's discuss !
BMR ENERGY 's Features
The BMR Wind Farm is a hugely positive step forward. Here's to building and investing in more projects and continuing to improve the environment.
It's profoundly in the self-interest of the United States to see the Caribbean countries succeed as prosperous, secure, energy-independent neighbors.
BMR Energy prompt for honest and affordable service.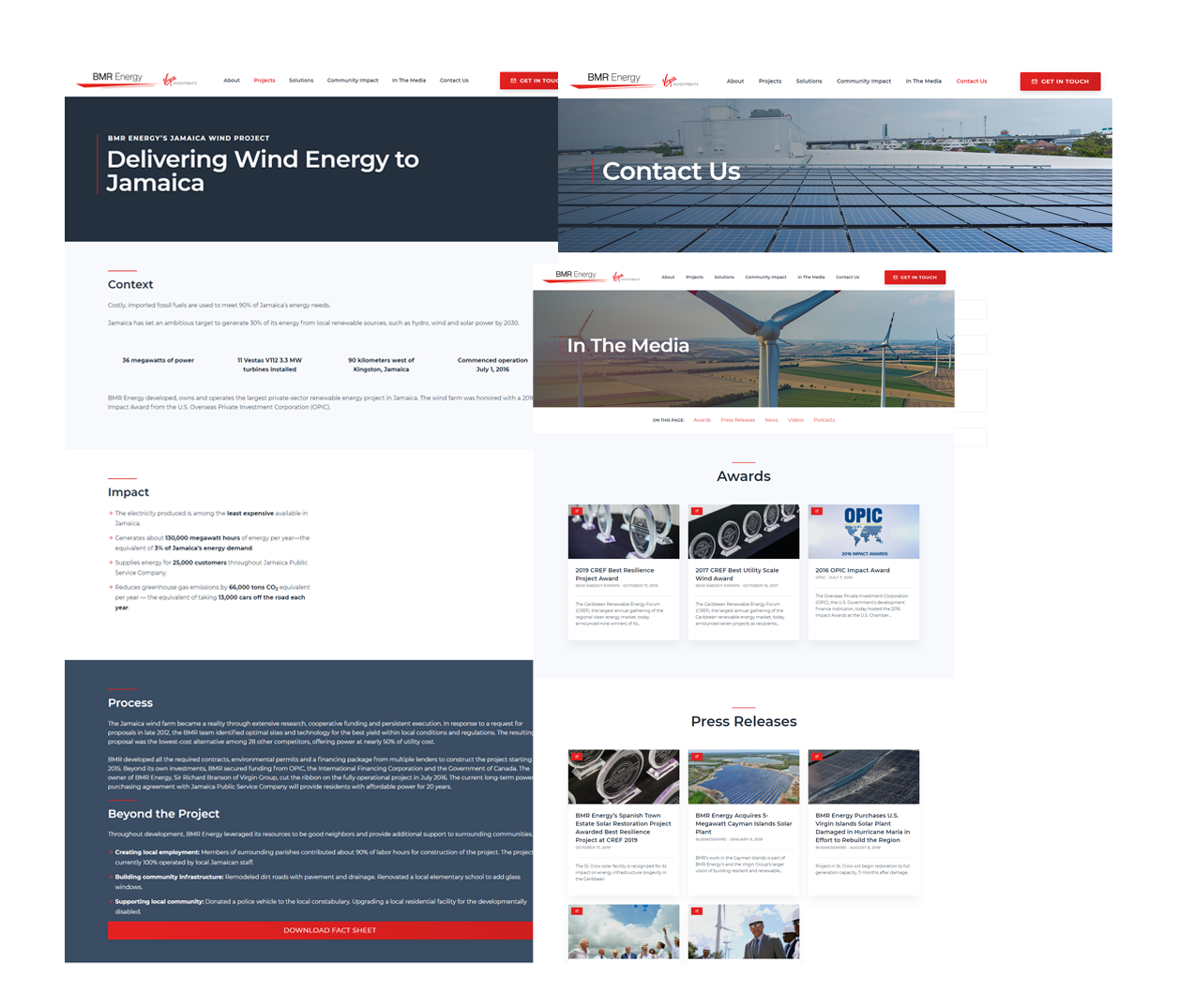 BMR ENERGY
WordPress Website – BMR Energy Website Design
Founded in 2014, BMR Energy brings the combined expertise of 10,000 MW of energy infrastructure projects, local insight and access to reliable capital backed by Virgin Investments, to the development, acquisition, finance, construction and operations of energy infrastructure throughout the Caribbean and Central America.
Additional Features
RESPONSIVE & RETINA READY
BMR ENERGY has all the pages needed to build a website