BOOKS AT A GLANCE
SO MANY BOOKS, SO LITTLE TIME?
Do you want to build unique and user friendly website? Let's discuss !
BOOKS AT A GLANCE 's Features
Why waste time and money on the wrong books?We publish weekly book summaries to help you keep up & select the right books for you.
Learn from excellent contemporary Christian authors. Keep up to date with the newest in Christian publications. We are here to serve.
Digest entire new books in a matter of minutes! Keep up with more books in less time and make informed choices on which books to purchase and read through.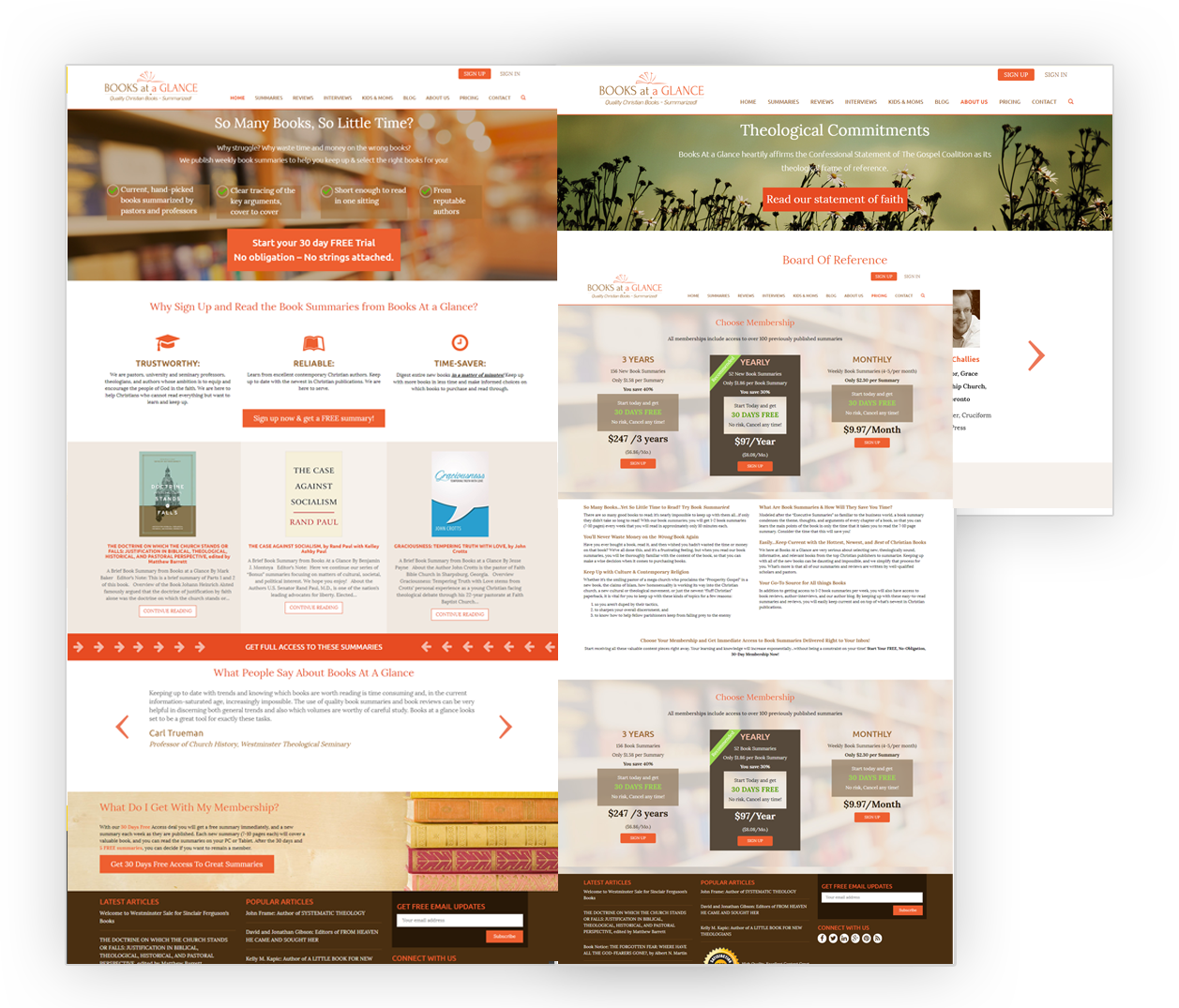 BOOKS AT A GLANCE
WordPress Framework Website – Online Book Store Website Design
Here at Books At a Glance are very serious about selecting new, theologically sound, informative, and relevant books from the top Christian publishers to summarize. Keeping up with all of the new books can be daunting and impossible, and we simplify that process for you. What's more is that all of our summaries and reviews are written by well-qualified scholars and pastors.
Additional Features
RESPONSIVE & RETINA READY
BOOKS AT A GLANCE has all the pages needed to build a website