CLEAN MY SPACE
Welcome To The Cleanest Place On the Internet!
Do you want to build unique and user friendly website? Let's discuss !
CLEAN MY SPACE 's Features
Pride ourselves on the high standard of quality and honest assessment we provide in every job we take.
Clean My Space team prompt for honest and affordable service
Here we discuss cleaning tools and products, including reviews, recommendations and homemade solutions.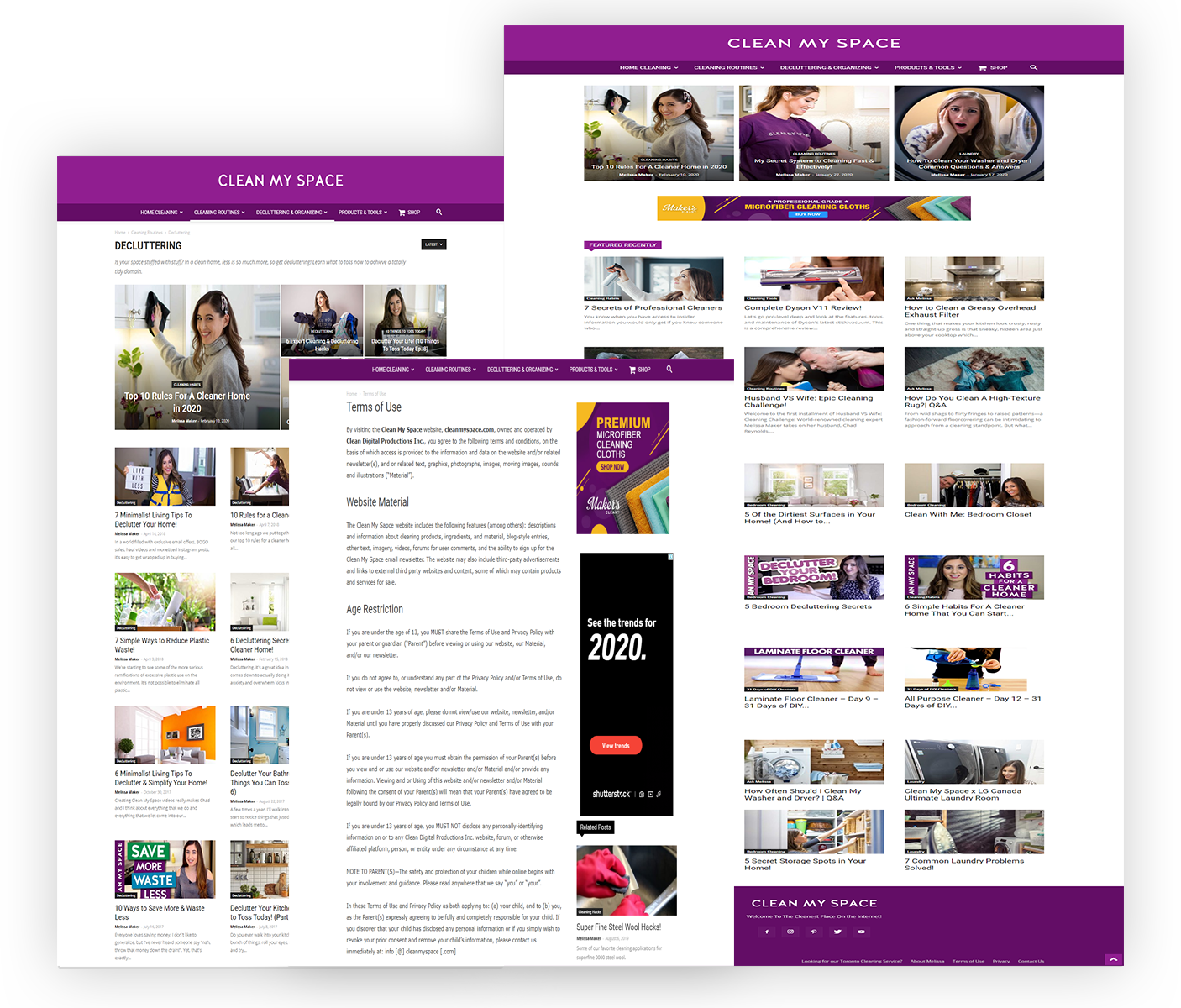 CLEAN MY SPACE
WordPress Framework Website – Cleaning Website
Melissa Maker is host and founder of Clean My Space, a housekeeping service based in her native Canada. With an ever-expanding community of YouTube subscribers (over 1.3 million as of March 2020) and over 200,000,000 video views, Melissa dispenses useful, time-saving cleaning tips, tricks and recommendations.
Additional Features
RESPONSIVE & RETINA READY
CLEAN MY SPACE has all the pages needed to build a website