CUTS CLOTHING
ONE STOP DESTINATION FOR ALL YOUR NEEDS!

Do you want to build unique and user friendly website? Let's discuss !
CUTS CLOTHING 's Features
Our promise is to keep you current with our styles, confident with the quality and ready for action with our versatility.
We've all been there before, you find a shirt that fits well but then it is limited in colors, styles or even worse, it disappears from existence since it is part of a one time seasonal collection. We're changing that.
They demand versatile performance and considered solutions, delivered with originality and expression.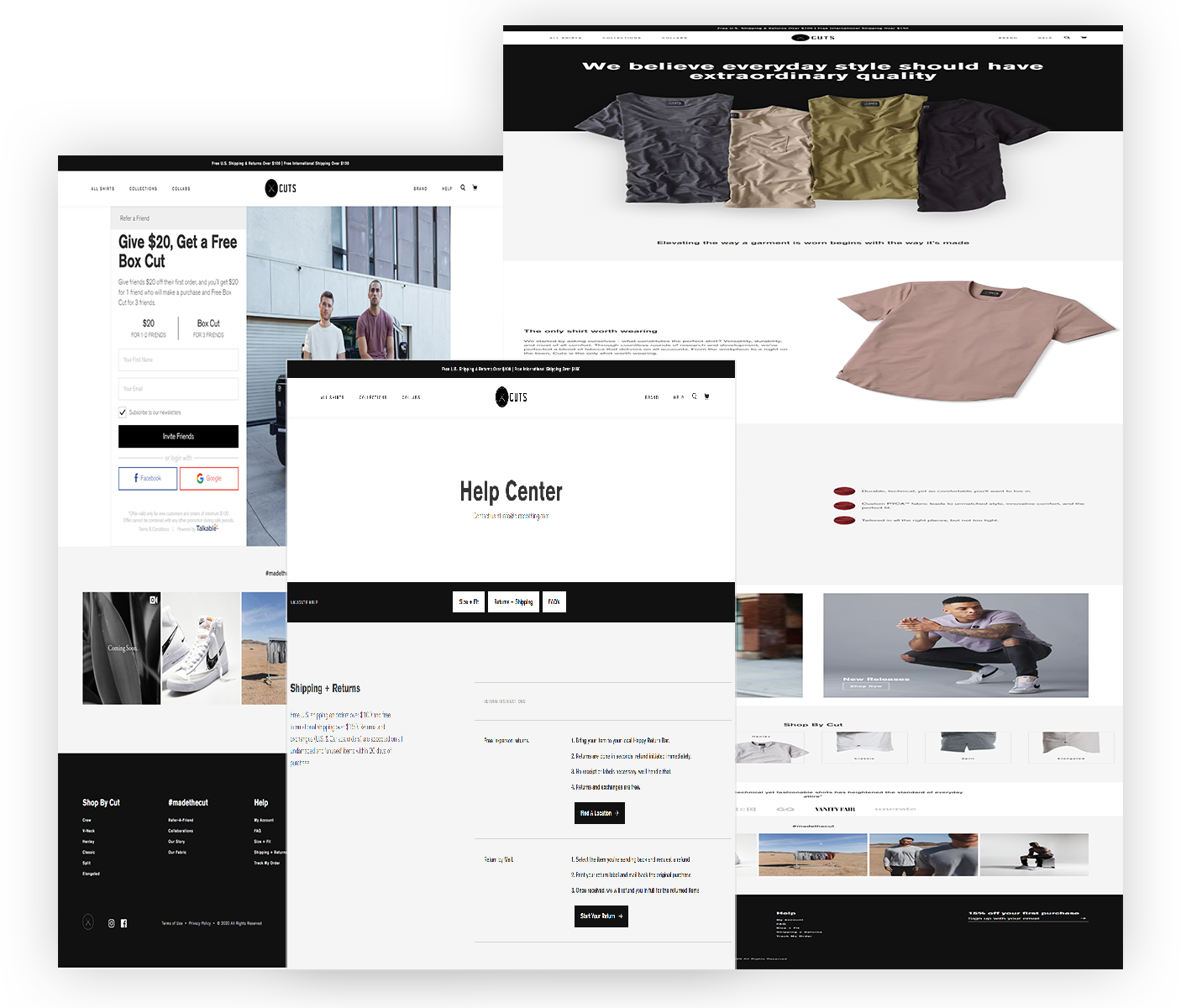 CUTS CLOTHING
Shopify Framework Website – Clothing Website Design
In 2016, Cuts was created by Steven Borrelli when he found himself struggling to find the perfect t-shirt that had enough quality to be worn professionally at work yet also enough style for a night out.No matter where we looked nothing fit the bill, so he took matters into his own hands by creating something new, a product you could be proud to wear anytime, anywhere, without sacrificing comfort.
Additional Features
RESPONSIVE & RETINA READY
CUTS CLOTHING has all the pages needed to build a website