Do you want to build unique and user friendly website? Let's discuss !
MATHGENIE 's Features
Passionate teachers who are trained to understand children's psychology and motivators.
Small class size with a 5:1 student to teacher ratio.
1 hour a per week in a classroom environment.
Multi-sensory abacus curriculum designed to accommodate multiple learning styles.
Introduction to Common Core.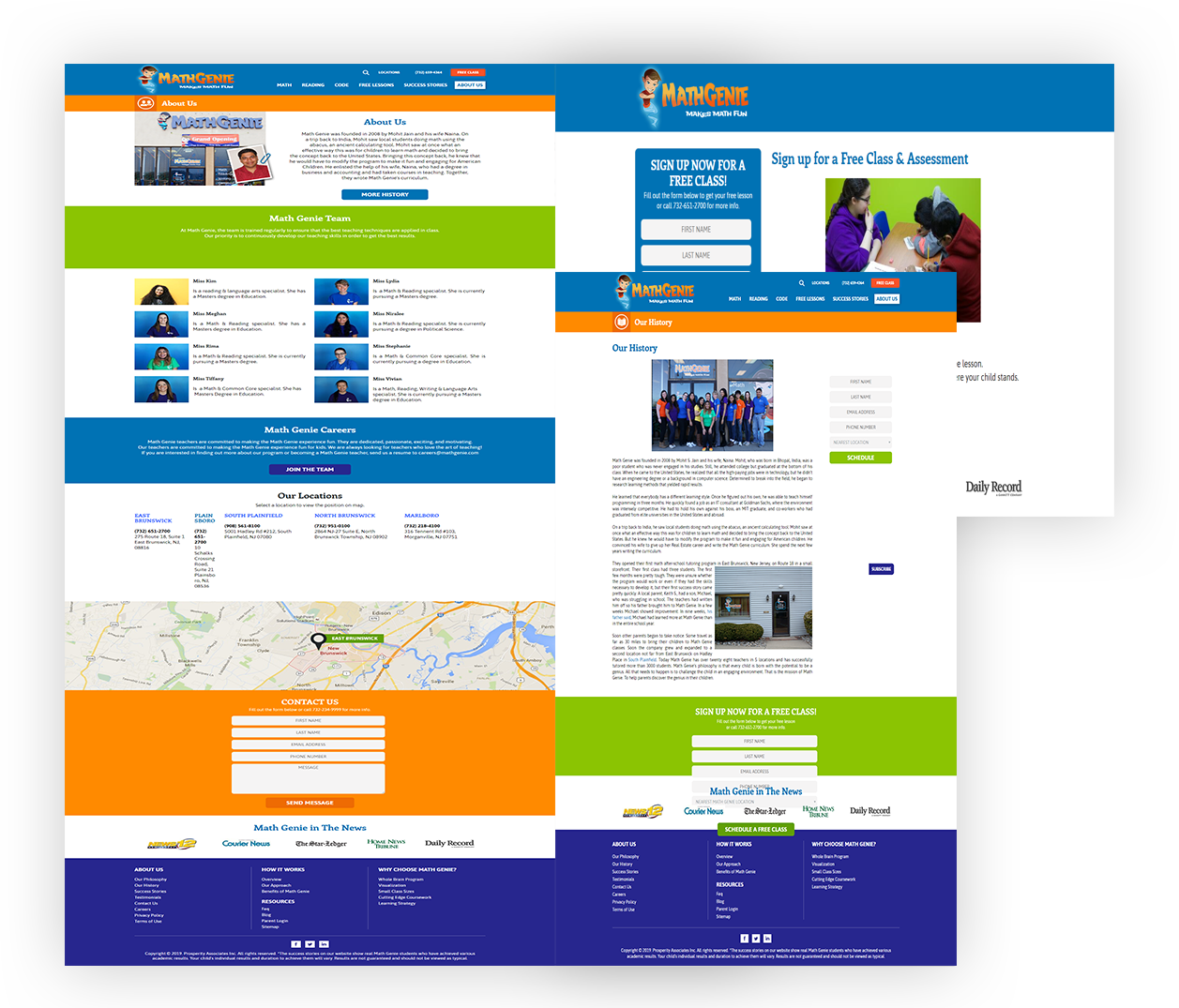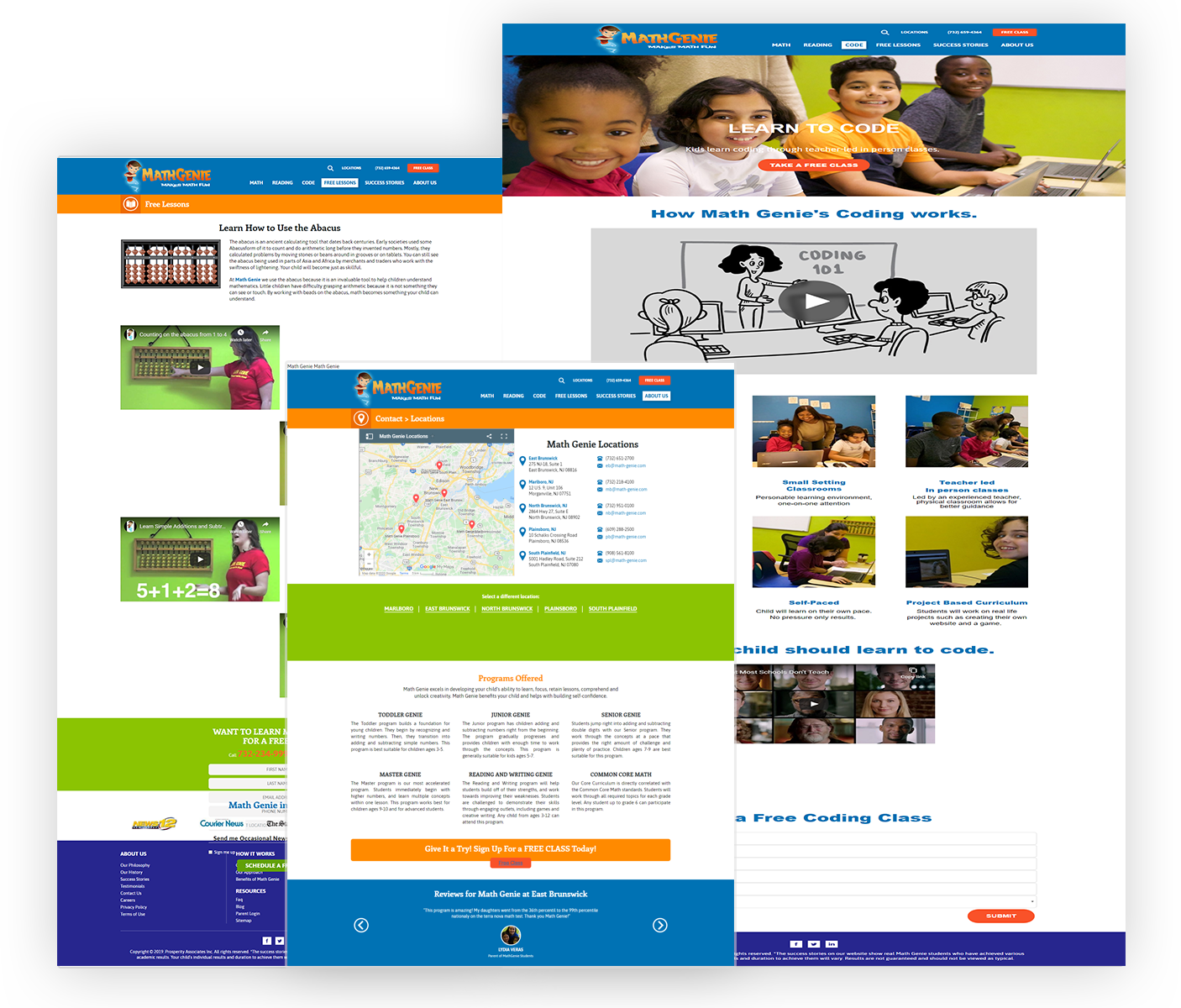 MATHGENIE
Hubspot Framework Website – Education Website Design
Math Genie excels in developing your child's ability to learn, focus, retain lessons, comprehend, and unlock creativity. Math Genie benefits your child and helps with building self-confidence.
Additional Features
RESPONSIVE & RETINA READY
MATHGENIE has all the pages needed to build a website