SHOEFREAKS
A ONE STOP SHOP FOR ALL YOUR NEEDS !
Do you want to build unique and user friendly website? Let's discuss !
SHOEFREAKS 's Features
Shoes are like magic: They can turn a plain outfit into a masterpiece. They can change sweet into sexy and quiet into loud. They can transform a dark corner into center stage. To keep up with this magical effect.
When you shop at ShoeFreaks.ca we want you to walk away with more than just shoes: we want you to have the power to be who you want to be whenever and however you want to.
It doesn't matter who you are or what you do because this ground was made for you, so strut your stuff in shoes that will make you feel sky high.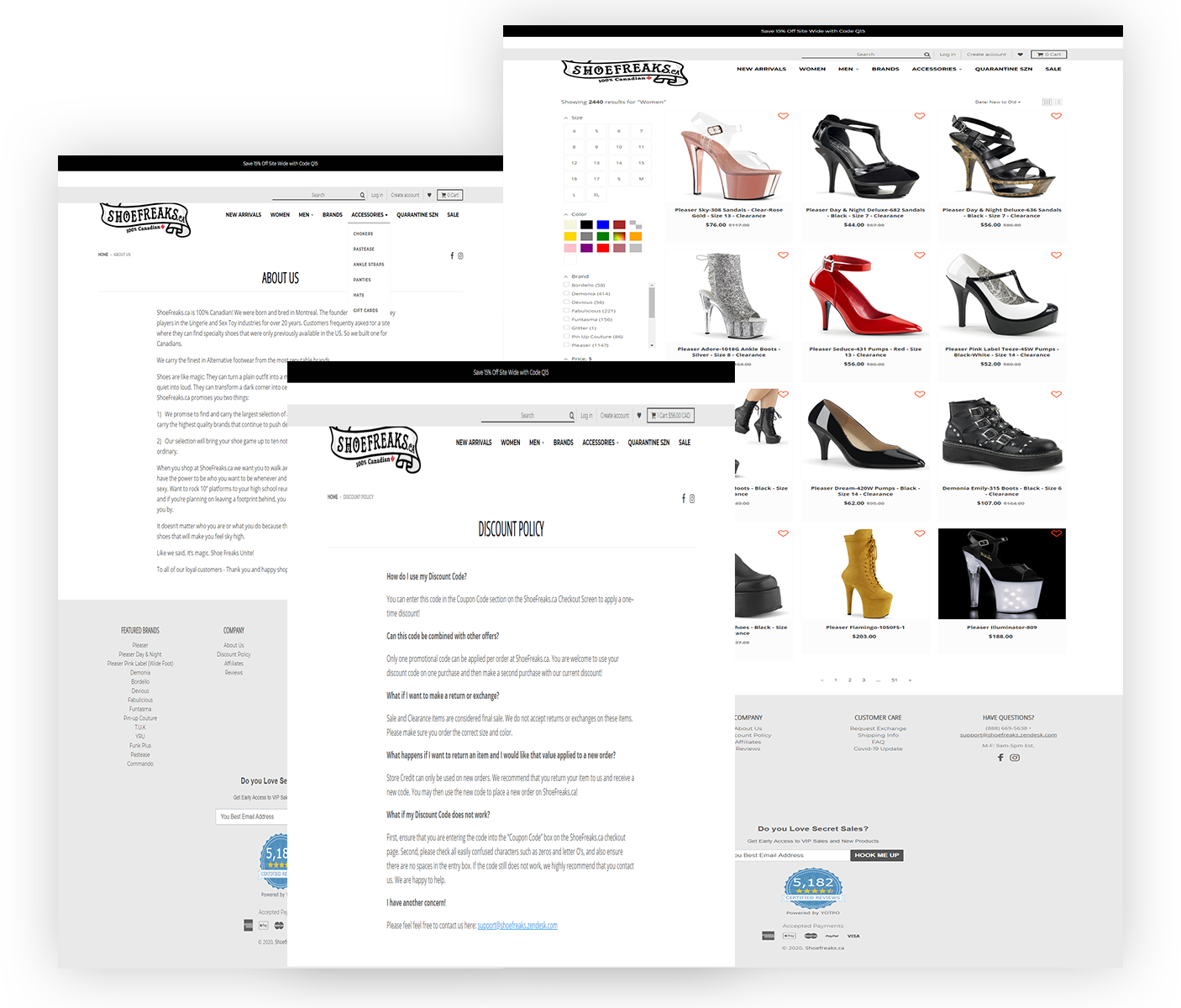 SHOEFREAKS
Shopify Framework Website – Shoes Website Design
ShoeFreaks.ca is 100% Canadian! We were born and bred in Montreal. The founders have also been key players in the Lingerie for over 20 years. Customers frequently asked for a site where they can find specialty shoes that were only previously available in the US. So we built one for Canadians.
Additional Features
RESPONSIVE & RETINA READY
SHOEFREAKS has all the pages needed to build a website