SUGARWISH
REDISCOVER YOUR LOVE FOR CANDIES WITH US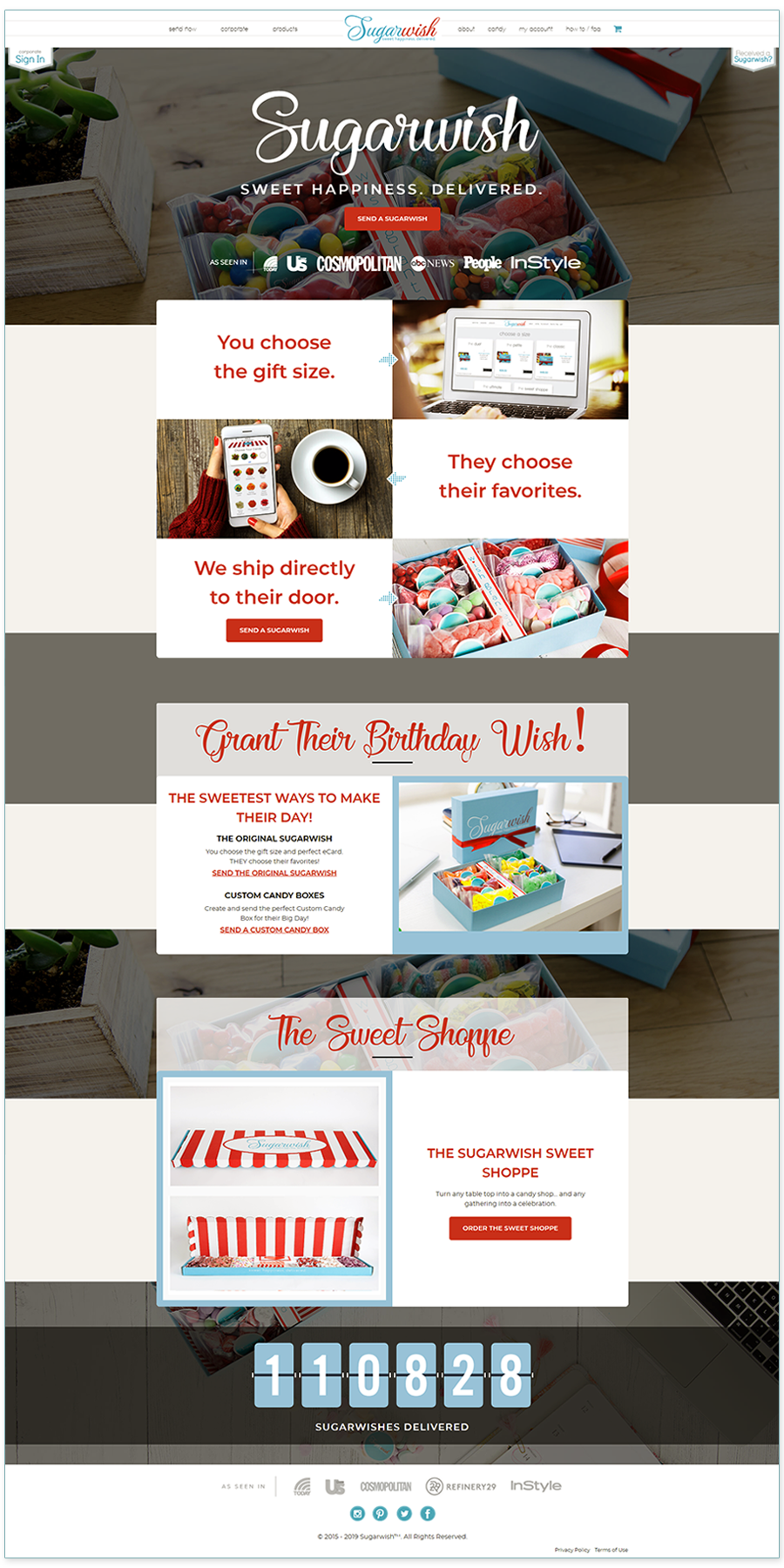 Do you want to build unique and user friendly website? Let's discuss !
SUGARWISH 's Features
Convenient to give the same impersonal gift cards and gift certificates to celebrate every occassion.
They get to pick their favorites to go into their Sugarwish gift box, which we ship right to their door.
Receive exclusive corporate gifting options.
Monthly billing options and volume discounts.
The ability to upload emails for large orders
SUGARWISH
Laravel Framework Website – Healthy candies website design
sugarwish.com picks the size gift that you want to send along with an ecart option for different occassion. Sugerwish packs the candies in beautiful blue box and tied with big red ribbon and ships right to your door. And as convenient as they are, we were tired of giving the same impersonal giftcards and gift certificates to celebrate every occasion.
Additional Features
RESPONSIVE & RETINA READY
SUGARWISH has all the pages needed to build a website