TRUGOLF – Golf Simulator Solutions
IMMERSION - ACCURACY - FUN Immersive indoor golf simulation for the home, training facility, or business
TRUGOLF – Golf Simulator Solutions 's Features
The new TruGolf website is build to work well on devices of all sizes. This is extremely important when it comes to ranking well in search engines and being able to satisfy and impress your visitors. We designed this site to deliver value and immediately grab visitors into the experience of TruGolf camps and training programs. It easily allows people to watch videos that encapsulate the value brought by their programs and the expertise brought to the table by their team. TruGolf new site also focuses on building an active social media presence which helps to grow their online brand and bring referrals to their programs.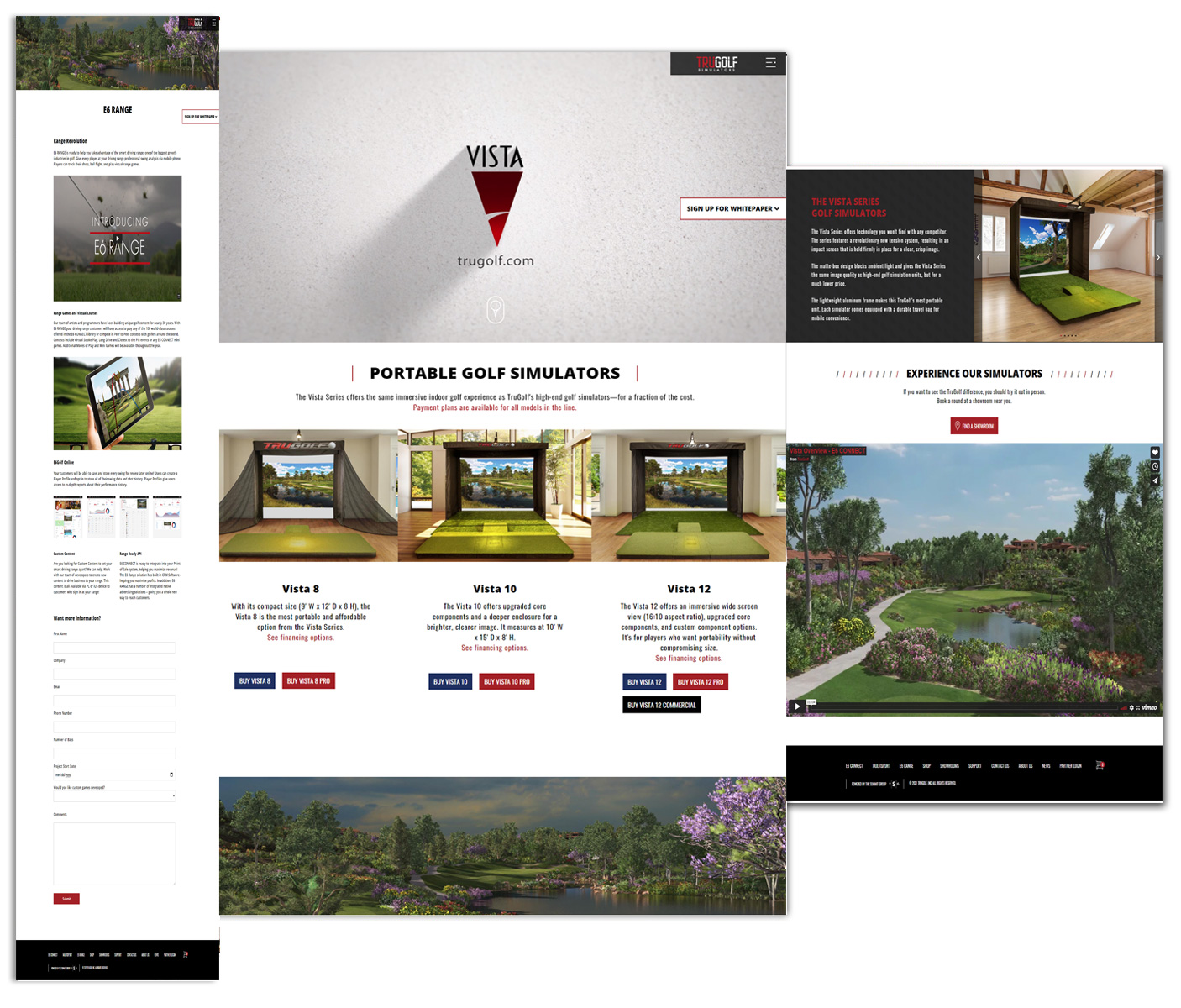 TRUGOLF – Golf Simulator Solutions
We discussed the project scope to develop a web application that can manage golf professionals' life, career, and matches.
We used PHP/Wordpress technology to develop this website.
As plan, our creative team has designed the mockup in photoshop and shared it with the decision-making team.
We used the PSD files to develop a custom wordpress theme and customize functionality as per requirement. We also have used wooCommerce to develop eCommerce features to sell a product.
It is a stand-alone wordpress based custom website with eCommerce features.
Additional Features
RESPONSIVE & RETINA READY
TRUGOLF – Golf Simulator Solutions has all the pages needed to build a website