On-Page Optimization Tactic that Google Opposes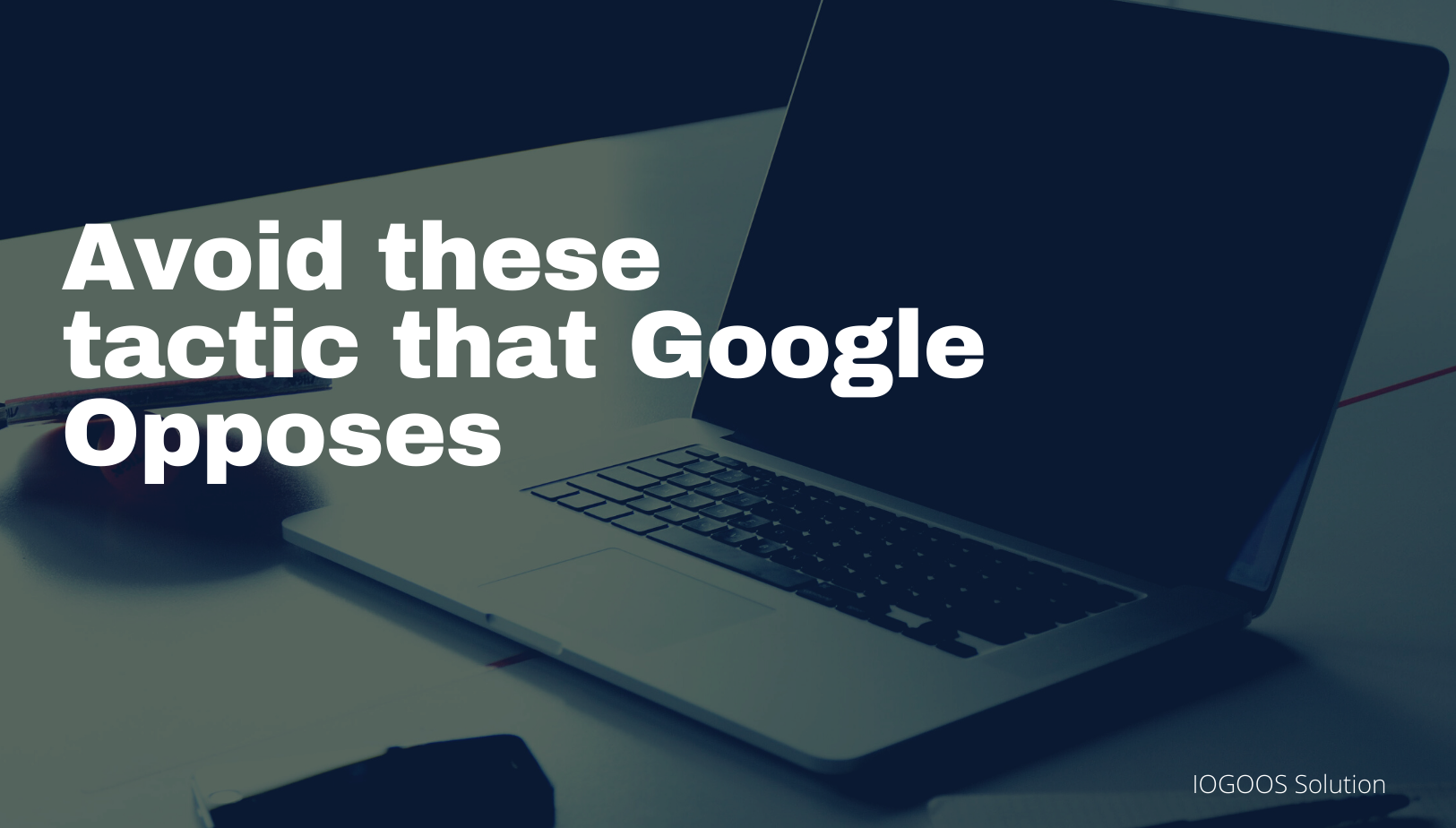 On-page Optimization simply means measures that are taken within the website to rank the website on the search result page. A good example of these measures is Meta, H1, content optimization, alt tags, and many more. SEO Specialist worked on the all above points. IOGOOS updated SEO Services Strategy is highly generative and improves ranking. An SEO specialist is responsible to optimize the site with the best technique.
An SEO Expert applies the White Hat SEO tactic as time-taking but it is fruitful for the long term. It requires:
Thorough Plan of Action
Keyword research for the on-page initiative.
Superior content
Link Building Strategy
SEO Friendly Website Design
In this blog, read updated techniques provided by SEO Specialist that must avoid that effect in the ranking of the site:
1. Cloaking
Cloaking is known for unethical practice in SEO Services. It's a technique to raise ranking by posting suspicious content like gambling, porn to crawlers. The same Content for humans is unrelated that sent to bots. The content for Google Bots is Keyword rich and quality content. This is used to mislead search engines.
2. Spam Footers
Footers play a major role in a website. It helps visitors to know more about company information like About the company, privacy policies, copyrights, contact us, and many more. Avoid using links and tags. Your website footer must include social media links.
3. Unwanted Internal Linking
Internal Linking in SEO means relate web pages that search engines and visitors follow. Try to provide essential information with the anchor text to related information. Make proper use of keyword linking that users get useful content after clicking on the link.
4. Keyword Targeting
A keyword is the search term through which users visited your site. Content on the web pages must be related to the keyword. Try to not use a technical term that the user is not familiar with. Do proper keyword and competitor research so that what you help people overcome.
5. Keyword stuffing
Keyword stuffing means identifying keywords many times in the content that they want to rank for. To keep away from Keyword stuffing, make sure that content on the page is related to title, applicable steps after reading the content, keywords used on the page. Ensure you are not a part of keyword stuffing and providing real value. For the best Services, hire SEO Specialist from the Digital Marketing industry that provides a complete branding solution.
Avoid these on-page optimization tactics that Google opposes. Try to think about what is best for the user's point of view. If you are in dilemma, consult with the SEO Expert for the best SEO Services.
Hiring an SEO Specialist at IOGOOS helped the number of businesses to rank websites and lead generation. The team gives guaranteed SEO Services that analyze competitor sites.
More Resources:
How to Remove Toxic Links from Website