Best SEO Service Practices You Should Go With in 2020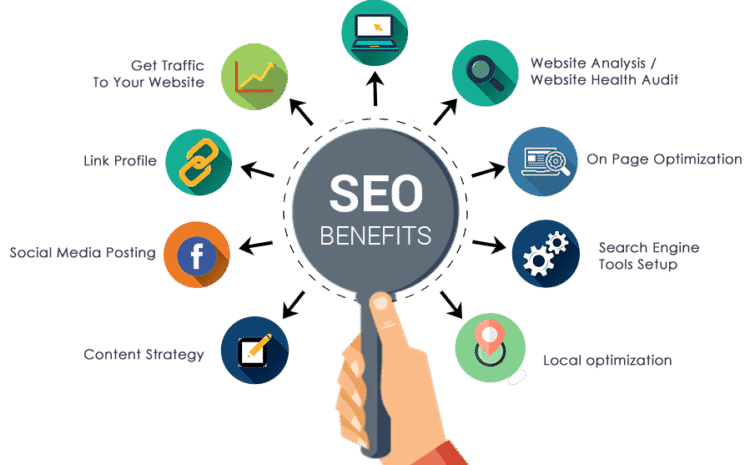 Let me start with What is Search Engine Optimization? As the name says, it optimizes your website so that it appears in the best position on search engines like Google, Yahoo, Bing, AOL etc. By making Best SEO service part of your new year business resolution, you can open doors for limitless possibilities for growth. You can present your business/ product at the front of the world who are searching for things over the internet. The new year has come, and now it is the time when you should start thinking about "how can you improve your website/business performance and how your visitors can find you". Search Engine Optimization is the process you can apply for the creation or redesign of your existing website. It creates/ increases your website online visibility without going with those paid ads which people generally avoid.
"Below are the points can help you to understand the "why you should look for SEO in 2018"?
1. Optimization of website
So, to begin with, before going with any Search Engine Optimization service, you should focus on optimization of your website. A website with great content can really help you to get you on top with your targeted keywords. Linking it to social sites like Facebook, Twitter, Instagram, LinkedIn can help people to know more about your business and provide a platform for social connections. But if your website does not have such basic optimizations, SEO will bury you.
Before going with any Search Engine Optimization, make sure that your website is up to on the below parameters:
You should have attractive and managed pages or get user attention
A website should be user-friendly for all platforms (mobile & PC)
Your site should be fast enough
Connection should be secure so that visitor's personal data remains secure
No Errors
For SEO, it is important to have a good user experience. As per research conducting among search engines, a website which gets load faster, responsive & mobile friendly is more likely to come on top. Also, the content your website has should be of a good readability. Now when we are talking about SEO, here the readability refers to non-technical writing as well as including images or videos.
There are many another way to promote your business online, check out the previous content I have written about "
How to promote Business online with 5 simple steps"
2. Having a mobile friendly site
Do you have a cell phone? This is one of the most stupid questions if you ask. Of course, in the twenty-first century most of the people use their cell for search and if your website is not in that race, means you are in a tough game.
As per the study conducted in 2017, worldwide share of people using mobile for searching is 52.48% while PC has 43.26% & those tablets are only 4.26%. The share of mobile sites is increasing day by day. The ongoing trend shows that in 2018, eight out of ten email users will likely to access their email account and web from a mobile device. So, are you ready for 2018?
If your site is lacking mobile-friendly format in 2018 too, you should be worried as Google will not like it. On April 21, 2015, Google updated their algorithm and prioritize those sites that display well on mobile devices. This event is called as "Mobilegeddon." For now, your preference should be to have site responsive design. With a responsive design and fast loading, your website detects which device is getting used to viewing your site and its screen orientation, adjusting your site's layout accordingly. You may find few best SEO companies for this help from Google. Today there are many SEO service providers & who can help you to build a Mobile compatible website. Click here to know more.
If you already own a mobile responsive designed website, start considering how it's elements display on these devices. Do you have a pop-up advertisement or module which can capture data from a website visitors? If it distracts a user accessing the content they clicked on from the search, then you have interrupted your user visit, hampered engagement, and harmed your search ranking on Google. Before launching you should test your website on different platforms (PC, android mobile, windows phone, iPhone) to feel what your users will experience. Then, make necessary changes in your website to optimize that experience across all devices.
3. Optimization for SERP and importance of Artificial Intelligence in this
As Google refines its algorithms for SERP (Search Engine Result Page) ranking in 2018, artificial intelligence is expected to play its role here. Google use RankBrain to sorts its results. RankBrain is a learning tool who measures how visitors interact with search engine results. When users click on any result, AI (Artificial Intelligence) watches how much time the person spends with the content. It then uses this information and the rank the results accordingly.
If your web page is fully optimized for your favorite keyword with title tags, meta descriptions, images, videos and more — but provides horrible and unmanageable content — the bounce rate will be high as visitors quickly realize they won't find what they need on your page. RankBrain notices such incidents and makes changes in the SERP ranking accordingly. Only Quality content can lead to high rankings.
The primary goal to set up SERP features is to give the searcher the most relevant information in a quicker, easy to digest form. It also standout, so your information will be more visible to searchers and they can access you. The key features for SERP:
Knowledge panels
Featured snippets
Quick answer box snippet
Rich snippets (ex. Review stars for product rating)
Image results
Structured data
Paid results
4. Social media marketing
If we talk about a country with most population, China may top on that, but if Facebook would have been a country it would have beaten China with the population of 2.7 billion. With every new year, more and more people are connecting to social media platform and not just search for people or friend, but also search for business (take an example of LinkedIn). So, are ready in 2018 to put your business there?
Social Media Marketing (SMM) is a form of Internet marketing which utilizes social networking websites as a marketing tool. The main agenda of SMM is to produce content which users share with their social network to help a company increase brand exposure over web society and broaden customer reach. The main component of SMM is Social Media Optimization. Just like SEO, SMO is the strategy to draw more visitors to your website. This can be done using adding the link to social platforms like Facebook, YouTube, Twitter, Instagram, Snapchat, Google+ etc.
Search engines are considering that user experience is the most important factor to rank pages in search results these days. So, one of the most important point for you in 2018 will be to give your users/visitors top priority when considering any SEO changes.