Internet Marketing Services 2020 – Trends to Fast – Track Your Online Success
Nowadays, Digital technology poses a significant impact on everybody's lifestyle in today's era. Businesses nowadays utilize these technologies to create brand awareness and drive more customers. Internet Marketing Services are not only beneficial for big brands but offer equal advantages to small businesses.
With the growing accessibility of the internet, people are now switching to digital means. Whether they need any information or want to buy any service or product, online search has become the most preferred option. This is why businesses today use various Digital Marketing Services and strategies to connect with their customers.
Online Marketing services need continuous modification because of technological development and innovation. While putting a step into the new decade, it is a must to know about the latest digital marketing trends.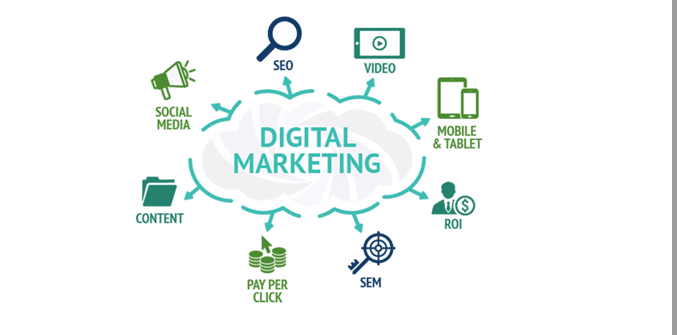 What are Digital Marketing Trends to Influence Markets & Win Clients?
Vlogging & Video Ad Engagement – 


Video ad engagements and Vlogging were a must in 2019, and this trend is also likely to take 2020 by storm. Online viewers are showing high interest in watching video ads and Vlogs. Video marketing continues to grow globally, thereby creating a direct connection with the viewers. This trend thus can be considered as an essential player in achieving online success through internet marketing services.

Influencer Marketing –
Influencer marketing through social media channels has become a popular digital marketing trend. This type of marketing on social media channels is now considered a commodity. This is all because of the massive follower base, which helps brands reach out and engage with customers effectively.
With the growing popularity as a viable medium, big-shot influencers are thriving on this business model. No matter the brand is big or small; they can count on the power that influencers bring with them. Consequently, brands can experience success with a stable rise in the popularity of influencer marketing.
Recent research says that 91% of consumers like searching for interactive content online. Keeping this concept in focus, engaging content will be another trend of the year 2020. AR/VR, 360-degree videos, quizzes, etc. are just a few examples of online interactive content.
Email marketing is still one of the most liked channels in the digital marketing domain, along with interactive content. To gain more fruitful results, digital marketers always work on revamping email marketing. This is usually done with the help of web design services by replacing plain text emails with vibrant emails that look interactive. Consequently, emails then work like web pages with clickable links to augment conversations.
Facebook, Twitter, etc. have always been the preferred choice of the brands to market their services or products. But in recent times, the scenario is changing. Although Facebook, Twitter, etc. are essential digital marketing tools, alternative social media channels are rapidly becoming popular. Pinterest, Medium, Snapchat, and Reddit are now putting a strong foothold in the digital arena while connecting brands to millions of people.
Content Marketing Experiences –
Solid content is a perfect mix of content with context. But why is this important? This is mainly because; every piece of online content is like sharing an experience with the audience. The best SEO Services Company focuses on sharing engaging content online that proves exceptionally beneficial for the brands. Depending upon various elements like design, placement, environment, and more, the impact of this content on users can vary.
Conclusion:
So, there you have a definitive guide to the 5 most important digital marketing trends of 2020. As we live in a time when marketing technology moves rapidly, and consumer interests are hard to predict, taking professional Digital Marketing Services is a wise decision. Hire the best digital marketing company to keep looking ahead and strive to embrace new strategies to gain an edge over your competitors.