7 checklist – How to know if your website need redesign?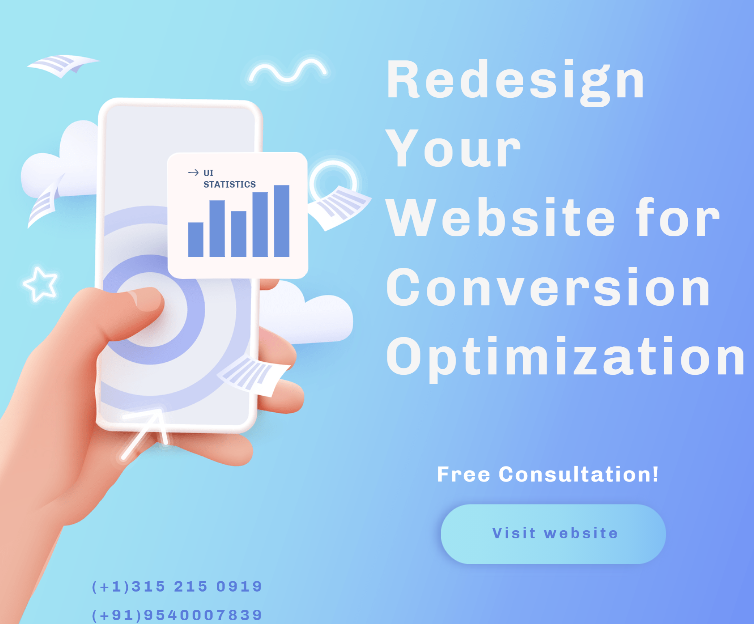 Redesigning your website at an interval of a few weeks/months makes your visitor feel more fresh and attractive. How would you feel having the same food again and again? Didn't like, the same goes here with users. They want to see something different and unique every time when they come to your website. (Website Design Company)
With the change in technology, people are also changing their ways to use the internet. There was a time when a website was used only on desktop, but know traffic is moving to different modes. Mobile phones are playing a huge role in this change. Smartphone users are increasingly turning to their mobile devices to access the web, and without a mobile site, your business is missing out on a large consumer base
Companies should create a website that works on every device and provides a good view. Web developers and website Builders should focus on cool website designs to acetract clicks.
For your users to maneuver through your website, you need to constantly update and adapt. Top e-commerce website developers are continuously checking and making changes on their website so that whenever you come, you see something new and feel fresh…!!
3. The homepage is your first impression.
Your home page is like your drawing room which defines a complete overview of your company. What makes a good landing page is most important in order to get visitors' attention.
The Focus should be on Simplicity on the website. Putting so much information in one place forever makes a user feel confused and bored. It is just like you are in the storeroom which has all the old stuff in an unorganized way. Asking visitors to take the pain in searching for one information on your website can make them frustrated and the last click on your page.
4. Errors and Slow Loading.
How you feel when you click on a website and it takes too long to get load? Today we do not have that much to see that loading circle. If a user encounters a slower website, they won't stick around. Take a look at your site from your visitors' point of view (use different browsers, as this can also be the issue). You must have heard to use some websites on Internet Explorer only or on Mozilla. If your website also needs only a specific browser to work, it means it should be redesign in proper form.
India is growing in the IT and computing technology market. Now it has the best web development services available at a very fair price. You can easily get your website redesign on timely bases to avoid any issue or downtime of your website with a professional website design company.
Also, giving your website redesign to some company is like giving your all business data. Before such transfer, companies should verify with the web development company.
The reason why this step is important so that everything designed will be consistent and showcase your company as envisioned. Make sure that all your brand logo, color, and language, fonts are accurate. Aligning specific button colors with particular stages gives consistency across the site that can clarify your user journey and improve their experience.
Small business groups can use the website to enhance their chances to earn more profit. Selling goods online is easy and dose does not require a big setup. Making changes in design will make users believe that there is someone who is taking care of the webpage and will help me out in case of need. There are many best website designing companies is available in the market for such changes and provide website development services.
The Final Conclusion – In the 21st century, a good design, updated, and secure website can be an hour key to doing business. Also, it's time to adopt a mobile-friendly website too.
It is quite possible that you don't know even if your website needs to be updated or redesign. See all these points we have just discussed and don't wait, before clicks on your website go down, get it fixed.
Trying something out of the box which makes the visitor feel their importance for your business. Just don't end up making pages' so heavy?
Why website needs Internet Marketing Services for branding?
Know more.